Newsletter
8 October 2021
If you've not got much time please read:
Cedar Class Learning in Action
Phonics Workshop for EYFS Parents
Parent Consultations
Notices and Reminders
Harvest Festival - Wednesday 6 October
It was wonderful to see so many parents, grandparents, friends and relatives in the church on Wednesday for our first Harvest Festival in two years. The children's singing, poetry and artwork were brilliant and the whole event was very uplifting. Many thanks for all your generous donations to the Hope Food Bank.
National Poetry Day - Thursday 7 October
On Thursday, as part of our Black History Month programme, each year group in the school learned about the poetry of a black writer. The children read examples of their work, found out about their lives and in some cases wrote their own poems, inspired by the examples they'd read. At the end of the day everyone shared their learning and performed a poem out loud in a special poetry day assembly.
Learning in Action - Year 1
We hope all the parents who joined our Teams meeting on Wednesday morning to watch Beech Class having a phonics lesson enjoyed the event.
Apologies for the late cancellation of the Cedar Class event; Miss Dunn lost her voice early in the week. She has now recovered and Cedar's Learning in Action will take place next Wednesday 13 October at 9:15am. We will send out the link for the meeting on Tuesday.
Whole School Music day - Monday 11 October
On Monday, every child in the school will have a djembe workshop with some special visitors who are coming in to teach West African Drumming. This is another of our Black History Month special events.
Individual School Photos
Please ensure your child is dressed smartly in full school uniform on Tuesday next week as the school photographer is coming to take individual/sibling group photos. This includes those who have PE on Tuesday and would normally come dressed in PE kit. These children should bring their PE kits with them.
Key Stage 1 Virtual Cross Country Run
Children in Years 1 and 2 will take part in a 'virtual cross country' event (300m), organised by the Dacorum Schools Sports Network (DSSN) next week. We plan to do the run on Butts Meadow, so please ensure your child has trainers in a plastic bag for PE; it might be muddy!
Phonics Workshop for EYFS Parents - Tuesday 12 October 6:00pm-6:45pm
If you're a Reception parent and you haven't already done so, please put the date of this important information session in your diary. We look forward to seeing as many of you there as possible.
Generosity in Action
Gilly in Year 1 has decided to demonstrate our current value in an amazing way! She's going to have her hair cut and donate it to the Little Princess Trust. This is a charity that provides wigs to children and adults who have lost their hair through treatment for cancer and other conditions. If you'd like to sponsor Gilly for this act of generosity, please contact her mum, Kay Carmichael (Cedar Class).
Parent Consultations - Tuesday 19 and Wednesday 20 October
Following positive feedback from parents about our telephone consultations last year, we will be repeating this format for our autumn consultations. We will have face to face consultations in spring, so you will be able to talk to your child's teacher in person and look at their books.
For the autumn meetings, Cedar and Rowan teachers will be piloting the use of Teams. All other classes will have telephone consultations.
The system for booking appointments will go live on Monday 11 October. Look out for a ParentMail about this on Monday morning.
Annual Governance Statement
The governors have published their annual governance statement about the work they did last year, and plan for this year. You can read the statement here.
Staffing News
One of our midday supervisors, Deborah Cullen, is leaving us this week to take up a new job as a learning support assistant at another local school. Miss Cullen joined us a year ago and has provided invaluable support at lunchtimes, as well as in the classroom, so we are sorry to lose her. We wish her well in her new role.
Breakfast Club Spaces
The GoldKey Breakfast Club has spaces on Tuesdays, Wednesdays and Thursdays. Please contact Ursula Keywood on 07746 966626 or email goldkeybreakfastclub@yahoo.com for more information.
BerkoBang! - Rotary Club Fireworks Display - Saturday 6 November
Berkhamsted's annual firework display is returning this year and the Rotary Club have sent us tickets to sell at a reduced advance price rate. Family tickets (2 adults/2 children) cost £22 if you buy them through school, compared to £27 on the night; adults cost £8 instead of £9 and under-16s cost £5 instead of £6. The school will also keep £4 per family and £1 per adult or child for every ticket sold. Please contact the office to buy.
Star

of the Week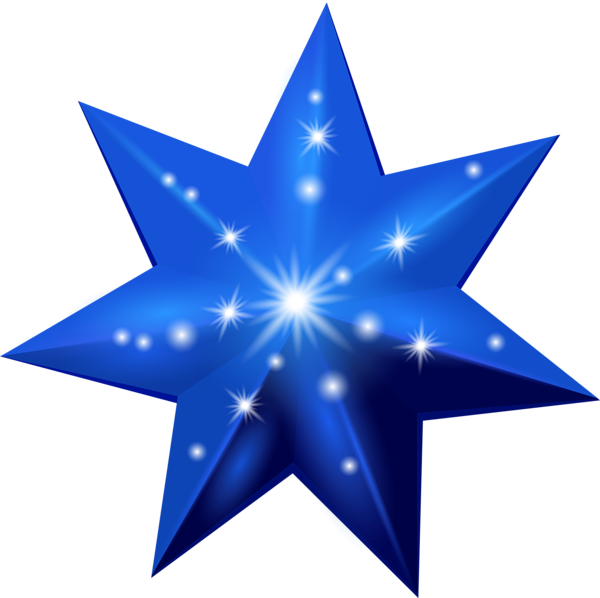 Acorn - Annie for being so helpful to the adults and her peers.
Ash - Albert for great listening and being super sensible.
Oak - Buddy for persevering with the formation of the letters in his name.
Beech - Albany for her amazing artwork this week.
Cedar - Imogen for remembering our poem so well and performing with such enthusiasm.
Hazel - Thea for her excellent singing and performance of poetry.
Rowan - Ollie for being a very helpful member of the class.
Value Champions
Generosity - Giving our time
Annabelle - Ted - Kayden - Archie N - Peter - Olivia N - Ryder
Birthdays
Happy Birthday! this week to the following children:
Theo in Acorn and Arthur in Oak
School and VSA Diary Dates
Check the calendar here for the most up-to-date information.
Friday 8 October - VSA Quiz Night
Tuesday 12 October - Individual school photos
Tuesday 12 October - Phonics workshop for EYFS parents
Wednesday 13 October - Cedar Learning in Action
Tuesday 19 October - Parent Consultations (late)
Wednesday 20 October - Parent Consultations (early)
Friday 22 October - INSET
Monday 25 October - Friday 29 October - Half term
Wednesday 3 November - KS1 Collective Worship at St Peter's
Information sent out this week
None this week
This Week at St Peter's
St Peter's for families: after the period of restrictions, St Peter's is delighted that children of all ages can once again join us for Sunday School at the 09:30 Parish Mass and that our Children's Corner has re-opened. We look forward to welcoming back families and to sharing Gospel-themed games and crafts with all our children.