Newsletter
1 July 2022
If you've not got much time please read:
Sports Week

Transition Day

Dates and Times for Year 2 Events
Notices and Reminders
Top Table
Miss Crawley was on the Top Table today. She enjoyed the company of Ava, Emily, Gilly, Imogen, Bella and Amelia. Well done to them for their kindness, good tidying up and lovely manners.
Year 1 Class Assembly x 2
'The best class assembly ever!' was the feedback left by two parents after the Year 1 performances on Monday and Tuesday this week. Thank you to all parents and grandparents for the many other lovely comments. The children shared a their learning in a wide variety of subjects and our core values of respect, friendship and perseverance shone through every aspect of the show. Well done Year 1!
Reception and Year 1 Trips
Children in Year 1 had a fantastic time at the Roald Dahl gallery in Aylesbury Museum on Wednesday. Among other activities, they each made a lovely bottle of dreams.
Reception were equally thrilled with their trip to Ashridge Forest on Thursday, where they enjoyed bug hunting and den building.
Sports Week - Monday 4 to Friday 8 July
All children should wear their PE kit to school every day next week as there will be sporting activities every day, (except Year 2 children who should go to Thomas Coram on Thursday for Transition Day in school uniform).
Activities for the week are shown below:
| | | |
| --- | --- | --- |
| Monday | Bounce for Books | Giant inflatables on Butts Meadow. Every class has a 45-minute session. |
| Tuesday | Sports Day - Nursery | 9:30-10:30am on the top playground. Parents welcome - enter via Butts Meadow gate. |
| | Sports Day - Reception to Year 2 | 1:00-3:00pm on Butts Meadow. Parents welcome - meet on Butts Meadow. |
| Wednesday | Year 2/3 Game On event at Thomas Coram | This is a transition event for Year 2/3 children from Swing Gate, Victoria and Thomas Coram. Staff will walk children to and from the venue. |
| Thursday | Game On - Women's Euros 2022 Football Sessions | 1:00-3:00pm for children from Nursery to Year 1 at school. |
| Friday | KS1 at Berkhamsted School for Sports Activities | 9:00-11:45am. Staff will walk the children to and from the venue. |
| | EYFS Sports Activities with Ashlyns Sports Leaders | Ashlyns Sports Leaders will visit us at Victoria to run activities for Nursery and Reception. |
Transition Day - Thursday 7 July
Next Thursday is Transition Day in Berkhamsted. This means that across the town, children visit their new classrooms (in some cases new schools), and meet their new teachers and teaching assistants. At Victoria this takes place in the morning. We are looking forward to welcoming our new children into Nursery and Reception too. Year 2 children transitioning to Thomas Coram will spend all day there, with parents dropping off and picking up from Thomas Coram (9:15am-2:30pm). Parents will receive a letter informing them of the staffing arrangements for September on the afternoon of Transition Day.
Eco-Schools Award
We are very proud to announce that our application to renew our Eco-Schools Award has been successful and what is more we have achieved the award with distinction! Please click here to read the email from the Eco-Schools panel, summarising the activities and initiatives that particularly impressed them.
Dates and Times for Year 2 Events - Reminder
Ukelele Performance - 2:30pm on Monday 4 July
End of Year Show - 9:30am on Thursday 14 July
Leavers' Church Service at St Peter's - 6:00pm on Tuesday 19 July (with drinks in the bottom playground after the service).
Berkhamsted Medieval Festival - August Bank Holiday Weekend
The Chamber of Commerce is organising a fabulous Medieval Festival that will take place at the end of August. Some of our children helped make a special banner that will be displayed with banners from other schools. There will also be lots of stalls, games, refreshments and other exciting activities. Click here for a poster about the event.
Well Done!
Kara in Year 2 (and her sister Connie - in Year 6 at Thomas Coram) recently raised £215 for Lymphoma Action by selling cakes and cookies, in memory of their grandad. We are very proud of Kara for this amazing effort and applauded her for it in Celebration Assembly today.
Star

of the Week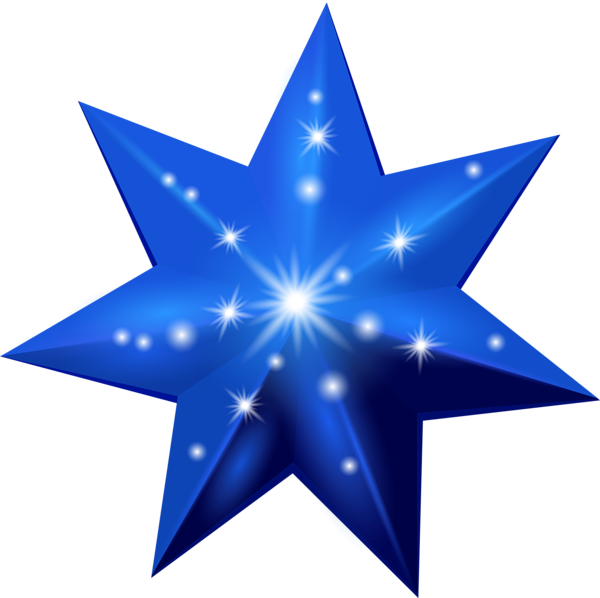 Acorn - Filipp for having a fantastic first week in Nursery.
Ash - Billy for great behaviour and attitude on the school trip.
Oak - Leo for being such a superstar and helping his friends on our trip to Ashridge.
Beech - Beech class for their amazing performance in the class assembly.
Cedar - Cedar class for their amazing performance in the class assembly.
Hazel - Hugo for his impressive delivery of lines in the play.
Rowan - Ben for his dedication in our end of year show rehearsals.
Value Champions
Respect - Valuing others as we would like to be valued
Amelie - Eden - Logan - Karina - Scotia - Chase - Olivia N
Birthdays
Happy Birthday! this week to the following children:
Woody in Acorn, Lara in Oak, Peter and Henry in Beech and Jacob in Cedar
School and VSA Diary Dates
Check the calendar here for the most up-to-date information.
Monday 4 July - Bounce for Books
Tuesday 5 July - Nursery Sports Morning
Tuesday 5 July - Reception and KS1 Sports Afternoon
Wednesday 6 July - Collective Worship at St Peter's
Wednesday 6 July - Game On Transition event for Year 2 at Thomas Coram
Thursday 7 July - Transition Day (am) and Year 2 at Thomas Coram (all day)
Thursday 7 July - Game on Women's Euros 2022 Football Workshops
Friday 8 July - KS1 Sports Morning at Berkhamsted School
Friday 8 July - Reports sent home
Monday 11 July - Friday 15 July - Art Week
Information sent out this week
Year 2 - letter from Thomas Coram